[slogan]After 12 years in business it was time for an upgrade. We have put into place improvements in every area of our business to make sure we continue to provide the best IT services for our partners.[/slogan]
Billing Improvements
►    Invoices will now be sent monthly – You spoke, we listened. Invoices for managed services will be switched from quarterly to monthly starting with your next invoice.
►    We now accept credit cards – You can now pay for anything via credit card. There is no difference in price and a portion of the fees we pay go to support the Disabled American Veterans. Optional auto-payment is available to make remittance even easier for our managed service clients.

►    Online invoices – We recently switched to a much improved accounting system so you may now view the status of all your invoices online.
Cloud Upgrades
►    New cloud services – We are now able to offer industry leading cloud based anti-virus from Symantec and phone service from Nextiva.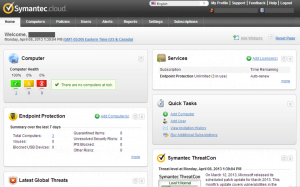 ►    No more long term contracts for cloud services – We successfully renegotiated new terms with our cloud partners (e.g. online backups). After the end of your current cloud service contract it will automatically be switched to month-to-month. Auto payment by credit card will be required.
►    We are in the cloud! – All our internal services are now cloud based to improve our ability to communicate with you no matter what. We no longer fear Nor'easters.
Management Enhancements
►    Improved executive report – Our newly designed executive report (which will be arriving shortly) now includes updated recommendations based on the latest version of our 150 point best practices infrastructure audit.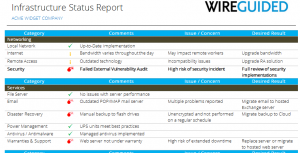 ►    Upgraded Desktop Support – We have migrated to a greatly enhanced remote desktop support system. Improvements include support for Macs, fully encrypted connections, chat function, whiteboard, user notification, faster response times and the ability to access any Internet connected system.  We can even turn on computers (if supported).
►    Faster Proactive Maintenance– With our improved system tools we are rolling out faster software updates then ever before with less user interruption. In fact, we just upgraded three critical applications for all our clients in just two days and nobody noticed a thing.
►    Enhanced System Management – With our upgraded software we can better manage your infrastructure. Improvements include faster software updates, better cloud service integration and the ability to monitor the health of systems outside the office (laptops & home based systems).