---
The bad guys have been targeting Microsoft 365 users lately with multiple phishing attacks. Below is a sample of what to be on the lookout for. I would recommend sending this article to your employees to improve security awareness.
Red flags
"From" email address inside the < > is not a Microsoft address. Even if it does show a Microsoft address it could be spoofed.
It's addressed to a generic person such as "Client" and not the recipient by name.
It doesn't look polished as you would expect an email from Microsoft to be.
Sent with High Importance.
It contains an attachment. Microsoft will never send you an email with an attachment.
Involves a threat of data loss or loss of access.
English may not be proper.
If you move your mouse on top of a link in the email

without clicking

in Outlook it will show where the link really goes (to the attacker's web site).
I have highlighted these red flags in the samples below.
Sample Microsoft 365 Phishing Emails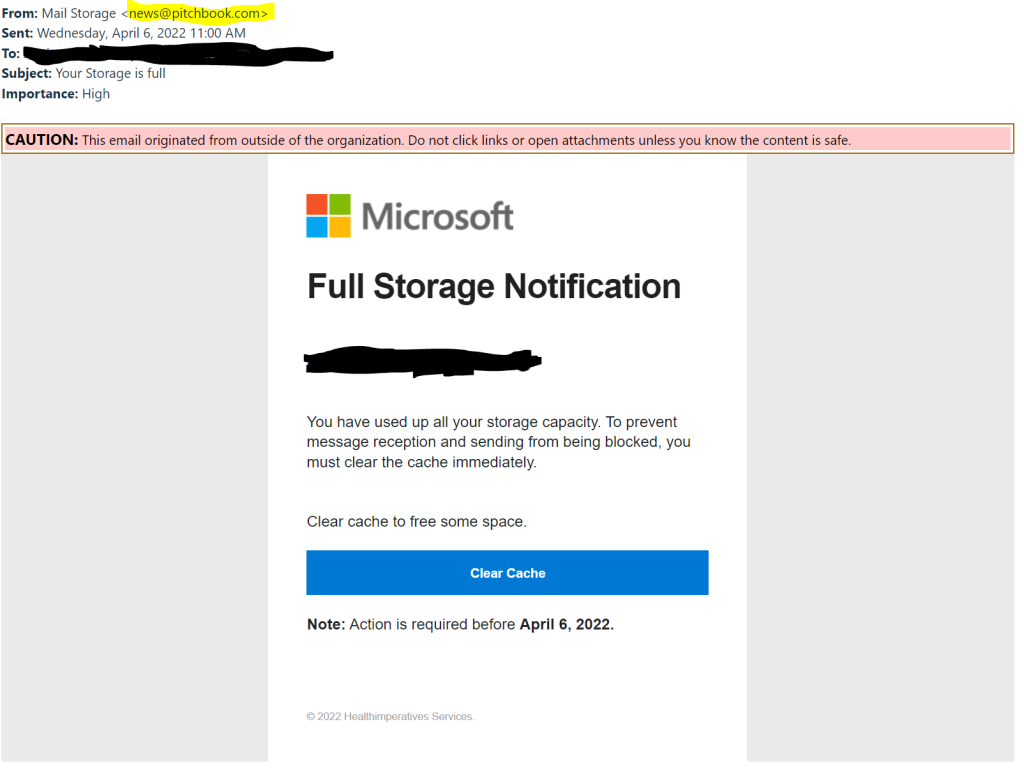 ---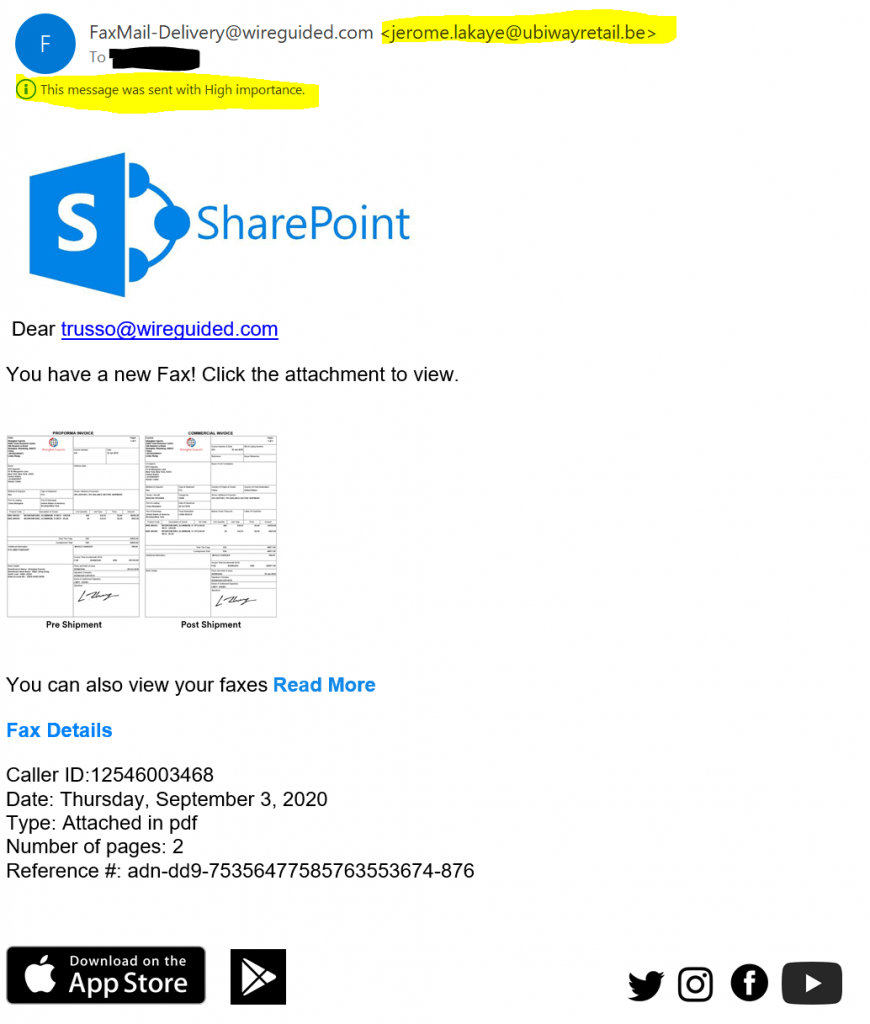 ---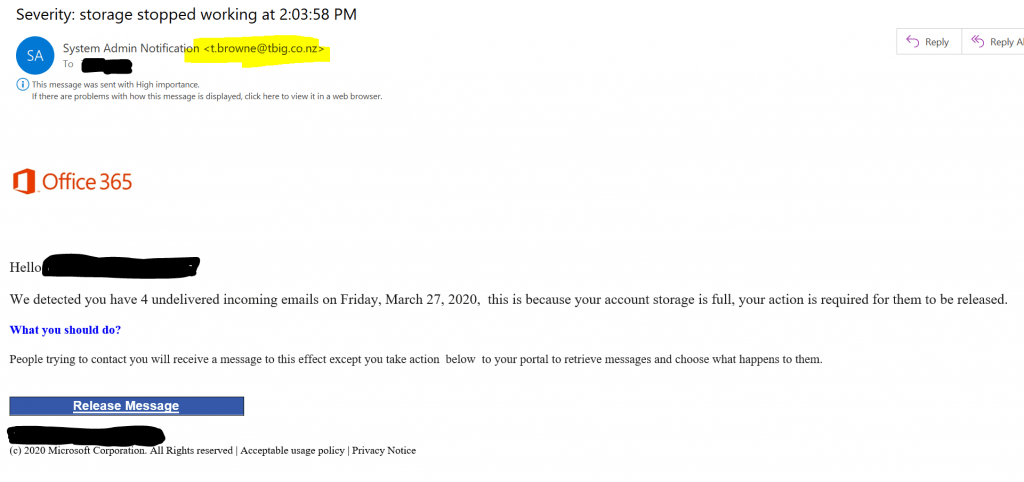 ---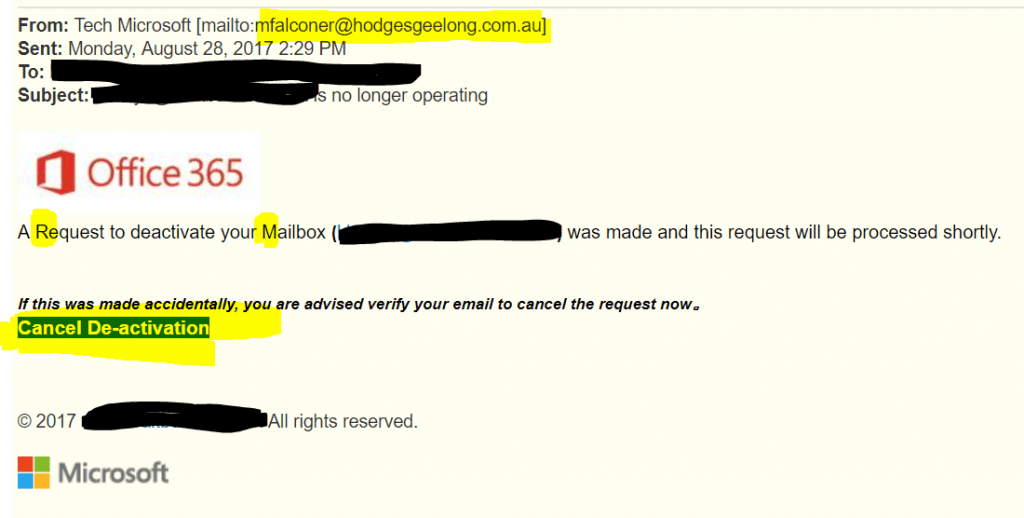 ---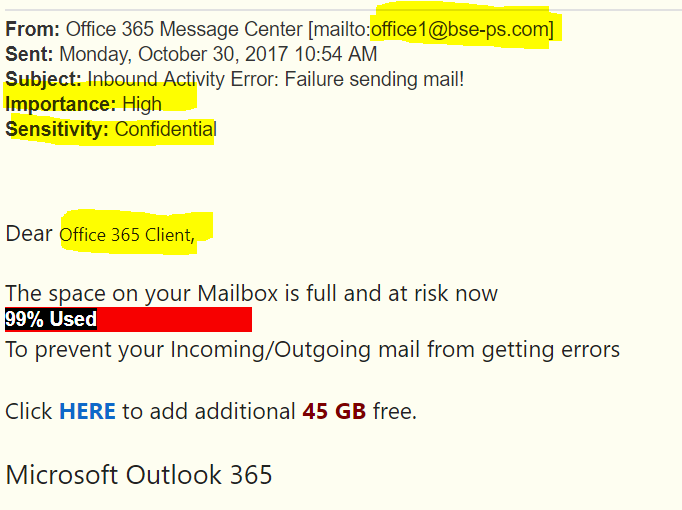 ---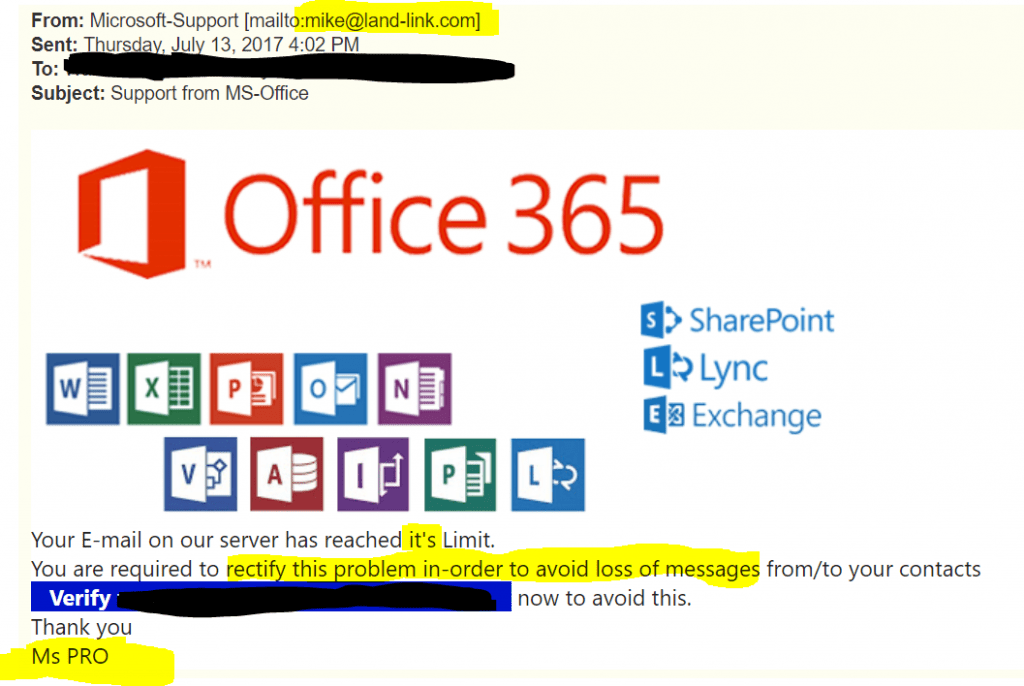 ---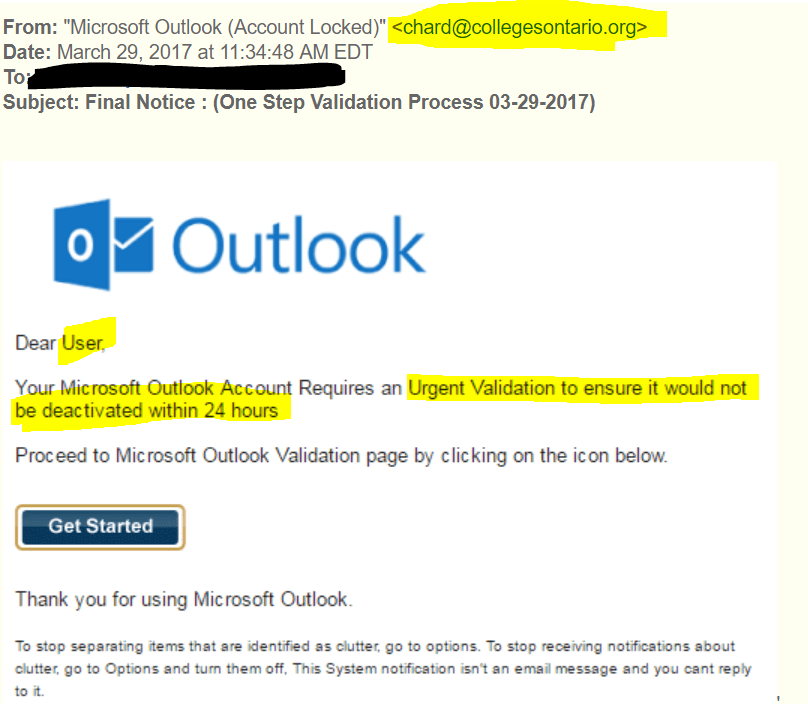 ---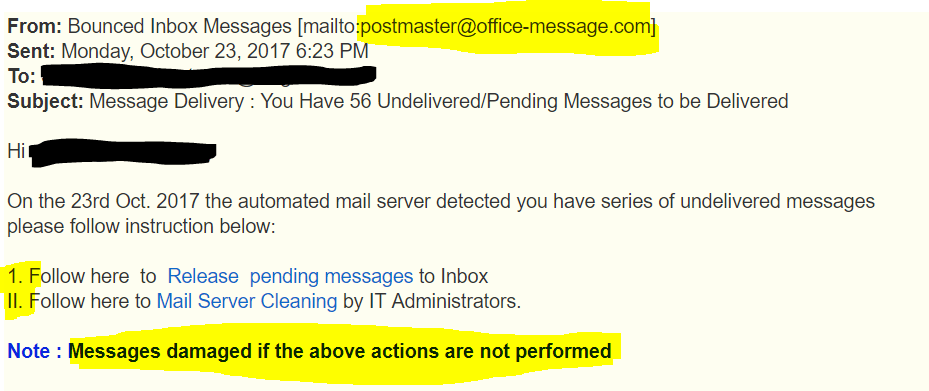 ---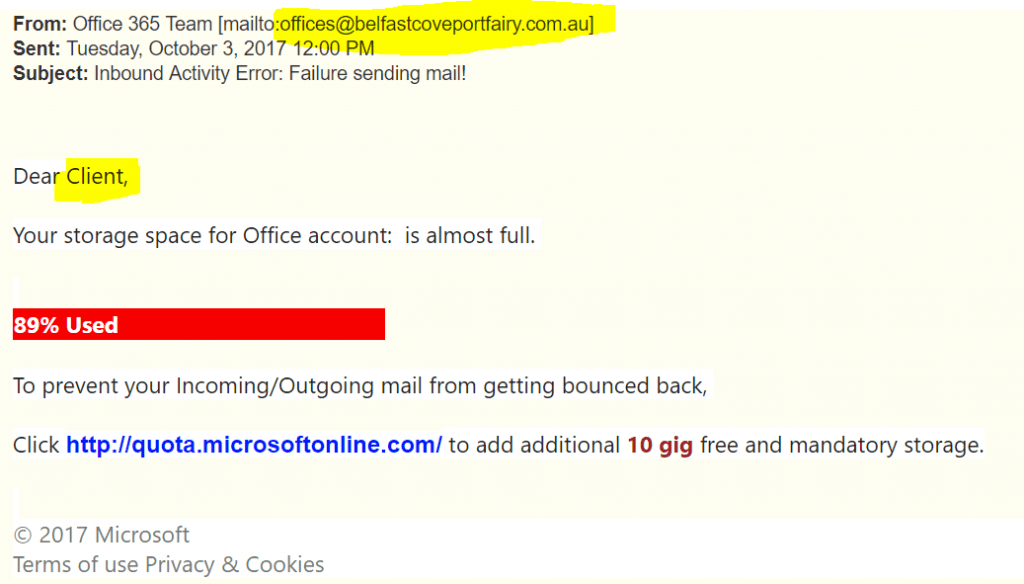 ---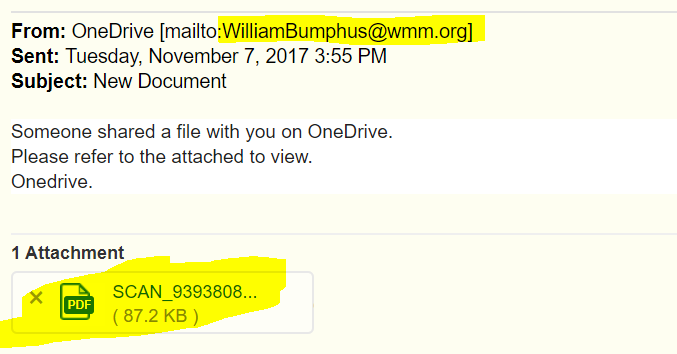 ---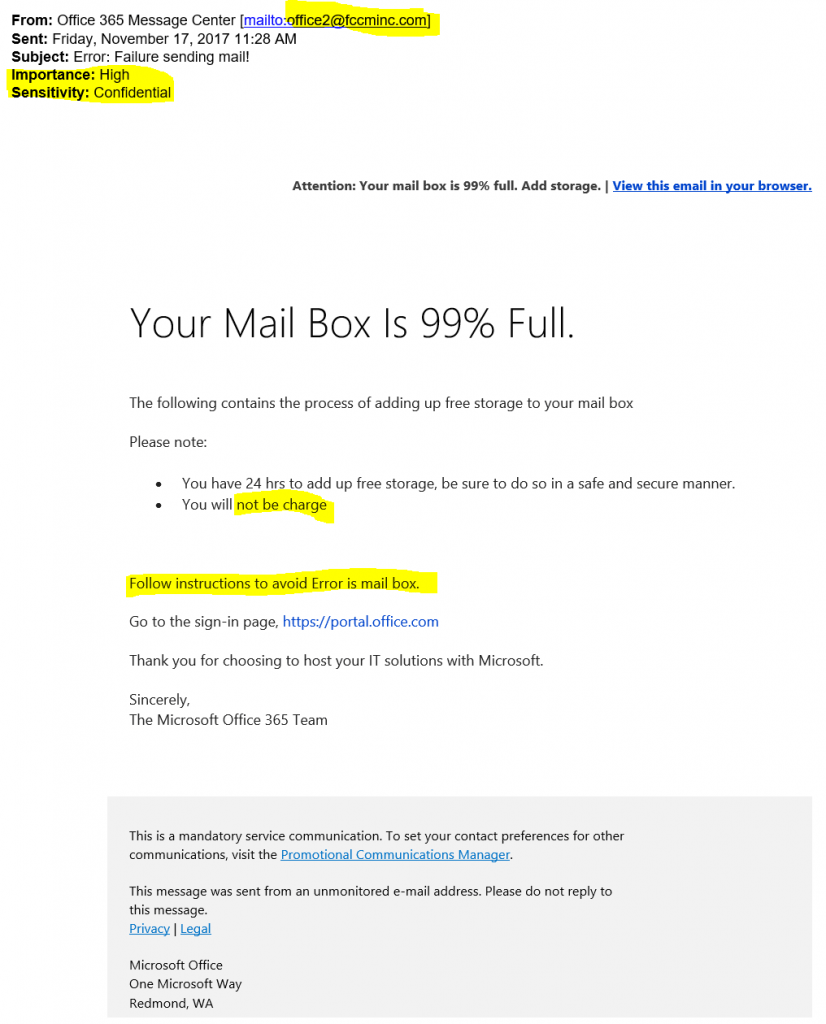 ---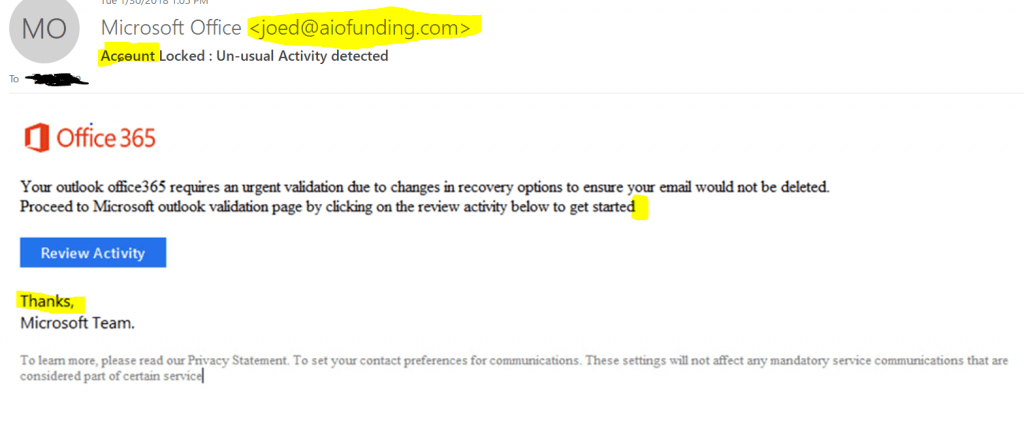 ---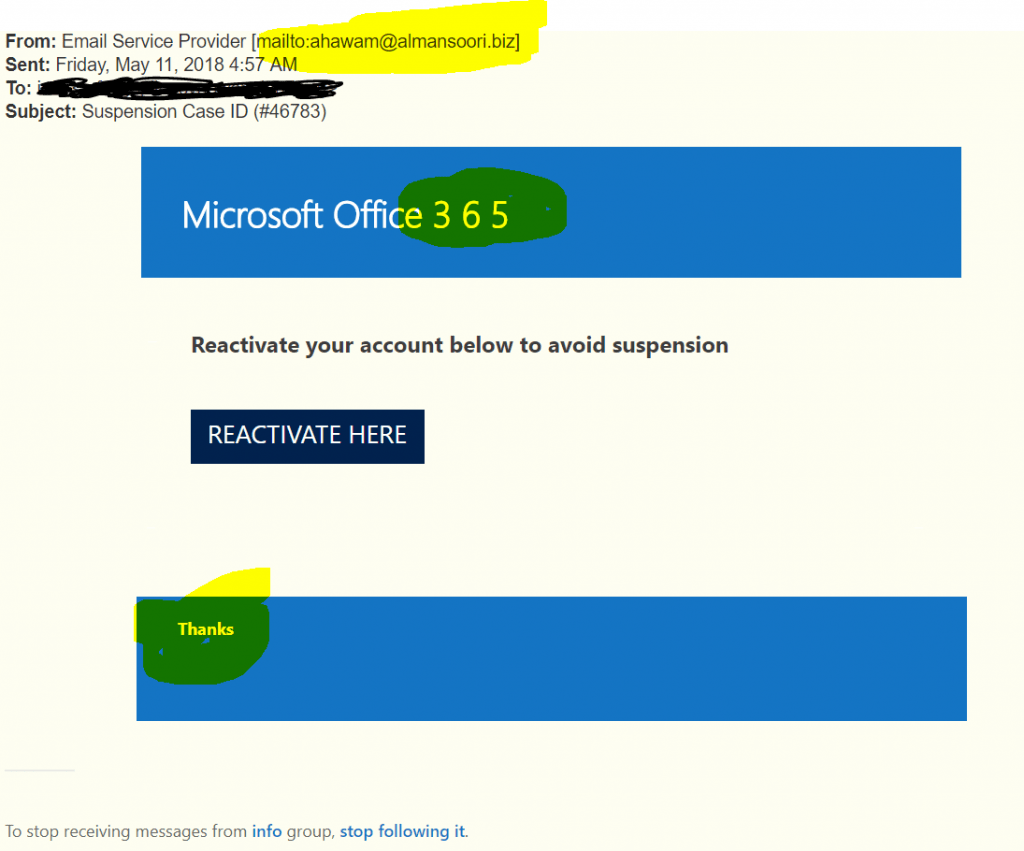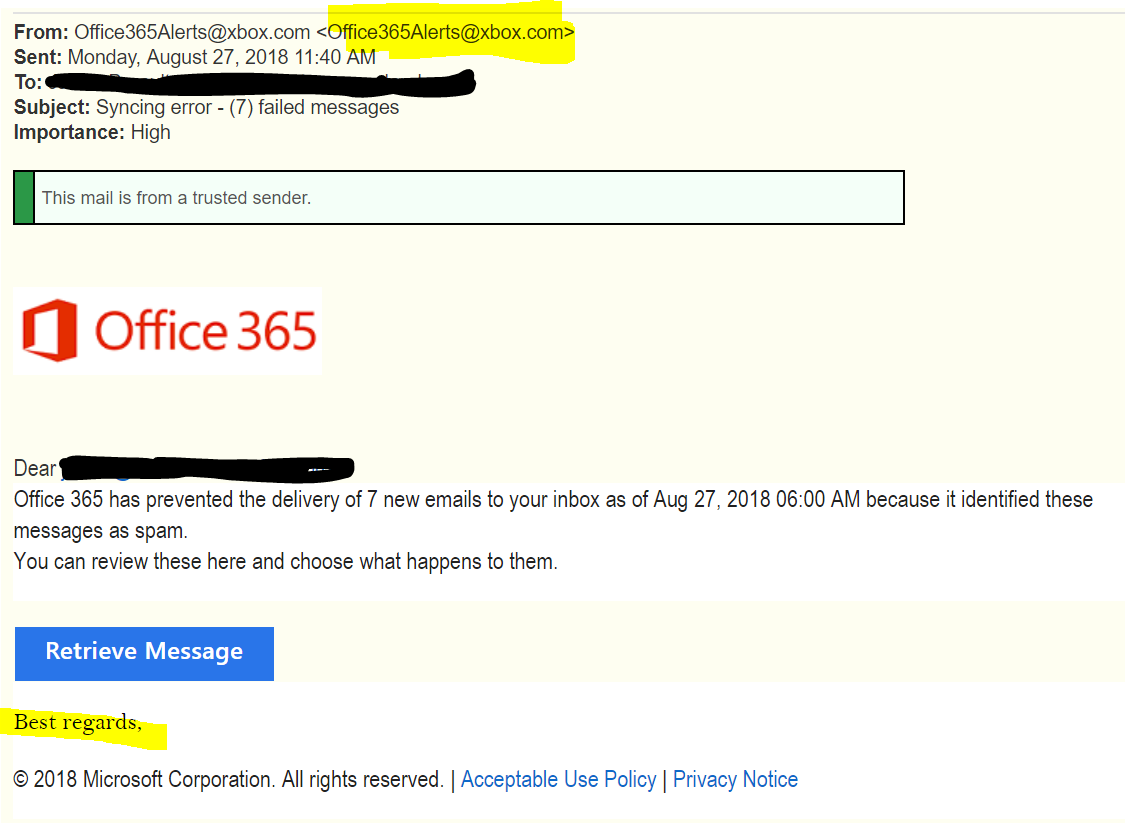 -Tim